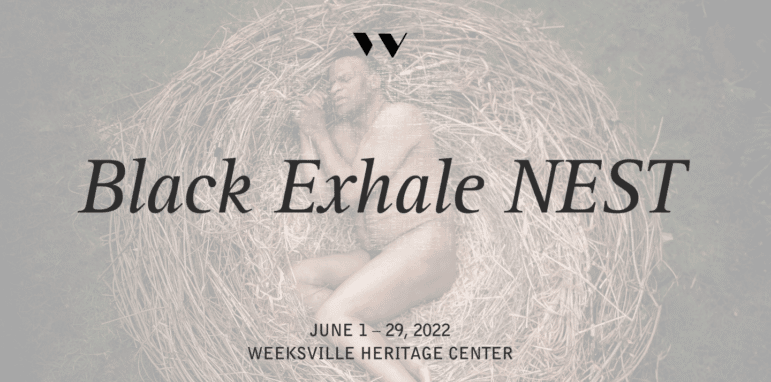 Black Exhale NEST
By Antoinette Cooper
Community member Antoinette Cooper will work on an oral history and artist project, in partnership with artist Debbie Baxter, where incarcerated men share their stories and have their portraits taken in a human-scale nest sculpture, which will be built with local community members.
Dedicated to Black men, and gender non-conforming (GNC) people impacted by the criminal justice system, Black Exhale and The NEST Project announces the inaugural edition of The Black Exhale Nest project at Weeksville Heritage Center.
Beginning June 1, a human-sized nest will be constructed out of natural materials at Weeksville by a gathering community and young creatives from Recess Art's Assembly program to build sanctuary space for those entering the Black Exhale Nest.
After the Nest is completed, fifteen formerly incarcerated Black folks will be photographed in it and their oral histories will be archived.
Exhibition Dates
JUNE 1 – 29, 2022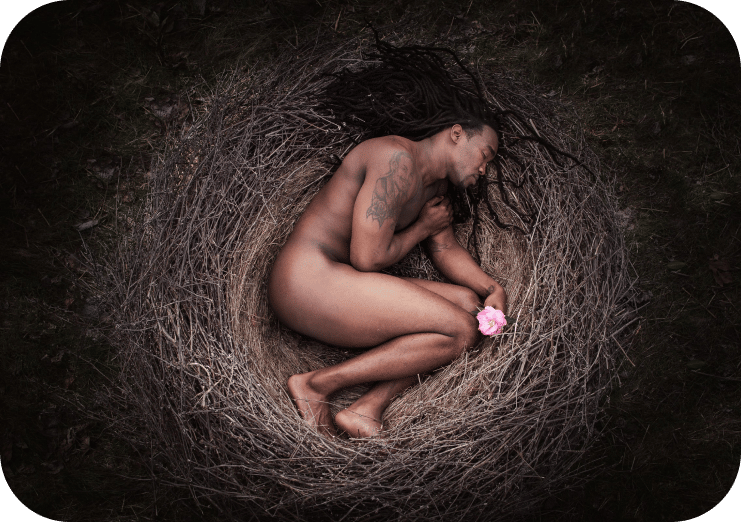 To celebrate the completion of the human-sized nest created for the Black Exhale NEST, Antoinette Cooper and Debbie Baxter invited local community members and supporters to come together for an evening of healing on June 8the. Find out more about this event, here.