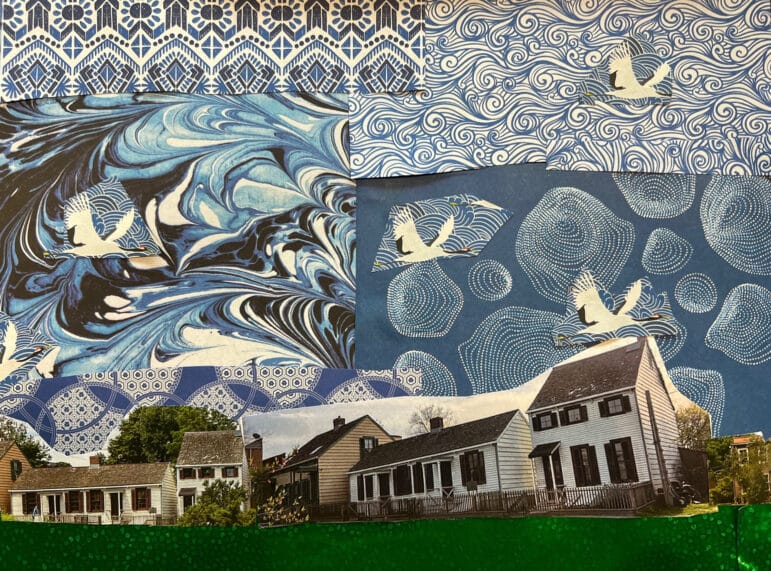 STEAM @ Weeksville
Weeksville Heritage Center, in conjunction with local organization DIVAS for Social Justice and teaching artist Pamela Tetteh, conducted an after-school enrichment program highlighting the history of Weeksville and its contemporary relevance through STEAM-based (Science, Technology, Arts, & Mathematics) enrichment activities.
Students from Brighter Choice Community School & El Hajj Malik Shabazz School (P.S. 262), located in the community of Bedford-Stuyvesant, investigated the historic Hunterfly Road homes and explored the lives of residents who once called Weeksville home. With DIVAS, students reimagined the Hunterfly Road Houses by redesigning Google Cardboard headsets. In addition, they explored the idea of immersion and perspective by capturing 360-degree images in their school neighborhood and at Weeksville with a Ricoh Theta camera. As a culminating activity, students learned a dance led by Pamela Tetteh and inspired by the song and video for ""Tell Somebody"" by Yemi Alade & Yaba Buluku Boyz. Using their bodies as mechanisms and storytellers, students learned to speak through the art of music and dance.
Weeksville would like to thank the Department of Youth and Family Development (DYCD) for their generous grant that made this partnership possible. We also extend our sincerest gratitude to the students and administrators at Brighter Choice Community School and P.S. 262 for their dedication to this project.